Car Shipping For Beginners
How to ship your car.
We have put this section together to help you understand the auto transport industry and how to ship your car, truck, motorcycle or RV.
Where to get a vehicle shipping quote.
Don't request quotes from just anyone.
What information is required?
What is open carrier and what should I expect?
What is an enclosed carrier?
Trucking companies vs. Brokers
When to pay for your transport.
Don't fall for this scam.
Is my car, truck, SUV, RV or motorcycle insured during transport?
The transport industry is a competitive business. Understanding how it works will help you navigate the process of shipping your car, truck, motorcycle or RV.  Since finding the best auto transport company can be like looking for a needle in a haystack, we're here provide an insider's view of how vehicle shipping works.
If you're ready to fast forward the process, you can get a car shipping quote from our company or request quotes to ship your car, truck, motorcycle or RV from other reputable sites like GoTruckGo and Yelp.
Don't request quotes from just anyone.
Many sites sell your personal information to dozens of companies. When this happens, you'll find yourself bombarded with a multitude of sales calls from auto transport companies all wanting to talk to you about your car shipping needs. Not fun!
Keep control of your inbox by contacting companies with solid reputations that you would like to do business with. You can use our directory to access a list of verified shippers with a history of good service and a long track record in the car shipping industry.
What information is required?
All auto transport services will require some of the same basic information. NO payment information should be required until you actually book  your car transport. NO payment should be required until your transport professional shows up to pick up the vehicle.
Year, make and model of your vehicle(s). This information helps us identify the weight and size of the car, truck, motorcycle or RV you need shipped. Vehicle modifications that would change the width, weight or height of a vehicle will affect the price to transport. As well, longer, taller or heavier vehicles are more expensive to ship.


Pickup and delivery city, state and zip. Obviously, distance is a big factor in the cost of shipping your car. However, this information also helps us determine if there are sufficient auto transport carriers available to pick up/deliver your vehicle. The more carriers that travel the direction your vehicle will be going, the more economical shipping your car, truck, motorcycle or RV will be.


Does the vehicle run, steer and brake? If your car is not fully operational, we have to send an auto transport professional who has the equipment to load the car on the carrier manually. Since not all trucks have the equipment required, we have to request a special transport, making it more to ship your car than if it was fully functional.


Do you want to ship your car open or enclosed?

Open auto carrier transports do not protect your vehicle from the elements like rain, dust sun, snow and hail. Other natural elements such as birds and insects are also a factor. Damages are rare, but they can occur. We'll talk more in another article about how you are protected in the event this occurs.

Our vehicle transport professionals strive to deliver a car to its final destination in great condition. They go to great lengths to strap and pack their carrier to secure their cargo, reduce mobility and vibration during transit.
Because we can fit more vehicles on an open carrier, this lowers the cost of transport for you.

So even though there is a risk when you subject a car to exposure from the elements, most people are willing to take the small risk to save a considerable amount of money. It is also the faster of the two transport options.

An open carrier can typically transport between 8 and 12 vehicles at once depending on how much room each car, truck, RV or SUV takes up on the carrier.

Enclosed auto transport places your vehicle inside a covered truck. The car, truck, motorcycle or RV you are shipping is protected from all the elements. Many people shipping high end cars and classic cars choose enclosed auto shipping.

An enclosed transport can not move as many cars as an open carrier, so it costs more to move each vehicle. Fewer than 3% of all carriers on the road are enclosed transports, therefore it is also harder to schedule as opposed to open transport. In many cases an enclosed carrier can cost up to double what it would cost to ship on an open carrier.
Motorcycles are always shipped on an enclosed carrier.


The date or approximate date you want to ship your car. The auto transport industry is affected by several elements: the price to transport (which includes the price of diesel), the number of trucks on the road and supply and demand.

If you can be flexible enough on when you ship your car to wait for demand to slow, you can save some money.

Car transport traffic often flows east to west, or vice versa, at particular times of the year affecting the number of transports available along certain routes. The less traffic going a particular direction, the harder it will be to get a transport. Therefore, brokers will have to increase the price paid for shipping your car, in kind, charging more to transport your car, truck, SUV, RV or motorcycle.


Email address so they can send you a copy of your quote. Selectively choosing a reputable company to ship your car will minimize the spam in your inbox. Again, we don't recommend requesting a quote from just anyone. Providing your personal information to companies that just turn around and sell it to other auto transport companies is sure to fill your inbox with endless junk.
You can request your car shipping quote from us here.
99% of the time, the company you hire will not be the company that picks up your vehicle. 
Trucking Companies vs. Brokers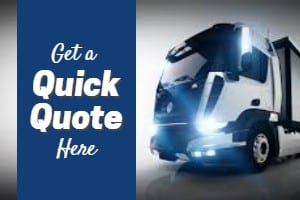 There are two types of companies in the car shipping industry. One may own a few trucks that run only specific routes or the company will broker jobs to car transport professionals.
Finding a company that runs their own trucks along the specific routes you need would be like looking for a needle in a haystack. You would have to sift through hundreds of companies to find one, and even then there's no guarantee they are reputable.
To remedy this, the auto transport industry has a load board that allows companies to post service requests. Professional transporters that run the specific route needed to to fulfill a job post can put in a request to ship your car.
It's like Uber or Lyft. They don't own the car that is picking you up. In the same way, brokers don't own the truck that picks your car up. It's an amazing system that has allowed cars to be shipped faster than ever. Instead of waiting for a truck to become available, the board allows us to locate a carrier with an open spot along the route required.
Often there are several companies bidding for open spots on carriers. The company who is willing to pay the most for that open space gets it. That's one reason why it's important to disregard your cheapest transport quotes.
We get calls every day from people who chose the cheapest auto transport company and because they didn't charge enough for the transport, they can't get a spot on a carrier. Therefore, the transport never shows up (because no one will do the job) and the person not only has to pay more to ship their car, but last minute transports cost more.
Never pay for a transport before they pick up your car, truck, motorcycle or RV.
Choosing a car transport carrier to ship your car is a challenging decision. We have several verified shippers we feel confident referring. They are professional car shipping advisors that will work hard to provide the best solutions for transporting your car, truck, motorcycle or RV to any destination you choose.
Our verified shippers do not charge a deposit and you won't pay a thing until your auto transport carrier has arrived to pick up your vehicle.
Don't get scammed.
As you are shopping for quotes, note that some companies will do anything to get your business, including give you a low price just to entice you to sign up with them. Once you do, they'll try to find someone to ship your car for a nominal fee. Since they didn't quote high enough, in most instances, when they can't get someone to pick up your car, they'll cancel on you.
Some will even keep your deposit, even though they are the ones who were at fault. Don't get caught in this scam. Disregard significantly lower bids and try to pick from an average range from several verified shippers. This will help ensure you are treated right and under almost all circumstances, they will be able to schedule a car transport that will actually show up.
Is my car insured during transport?
Our auto transport professionals have to meet insurance standards in order to be part of our carrier network, which includes carrying insurance on the entire load they are hauling. Regardless, we always recommend you check with your own insurance company to verify car transport is covered under your policy, that way you're doubly protected.
Please check out our blog for additional articles to help you understand the car shipping industry. If you have specific questions we may not have answered, please contact us. We are glad to help and connect you with one of our verified shippers.