International Auto Carriers – We Have a Global Reach
We have been an international shipping company for years. We know that there are a lot of choices when selecting the right international shipping company; you want a company with the experience and reputation to manage your shipment, at the right price, and on time delivery. This is what we are here to do. Provide you with safe, dependable international vehicle shipping. We have an international reach, we have the safety of your vehicle as our primary concern. We ship 1000's of cars every month all over the Globe. We're confident we can help you.
International: Foreign Governments
Many foreign governments have laws that can affect your overseas shipping and impose duties on your cargo shipment. Please be ready to provide receipts for any new purchases you plan to ship.
Car Shipping Outside the United States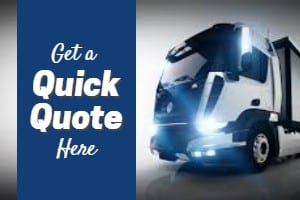 Our partners strive to accurately inform you of all potential charges you may face for the shipment of your vehicle. Any destination and importation charges accrued through the port of destination are ultimately the cargo owner's responsibility. In advance of making the shipment, it is recommended you check with the consulate of the foreign government to which you are shipping cargo to, or receiving cargo from, to determine any levies or restrictions that would affect your shipment. Provided below is a link to the major embassies and consulates that can provide further information on duties and policies that may affect your international shipping: http://travel.state.gov/
International Vehicle Shipping: Export from USA
Our international Auto Carriers company can manage your export documents or your inbound customs clearance process through the company that is handling your international shipping. You can choose the best overseas company or a International Freight Forwarder of your choice to issue the required export forms. Prior to shipping your vehicle, you will need to provide all commercial invoices and sign export instructions.
Safe and secure inside your own container. All vehicles are securely blocked, braced and tied down ensuring absolute security during international shipping. You can also ship your personal effects inside the vehicle.
This is the simplest and cheapest method of international shipping. Vehicles are driven directly into the RORO vessel and secured to the car decks; securely inside the vessel, wind-and-watertight. You cannot ship personal effects using this method but spare tire and factory fitted accessories are allowed.
Receiving & Loading Warehouses/Terminals in the United States